Dana Helmuth tattoos rock!
Posted: March 28, 2012
Filed under: Art, Asian, Color, ink, Sleeves
| Tags: Asian, Back, Colors, Tattoos
Leave a comment
gold dragon and water and clouds. also did the sleeves, one has a black koi and mums and the other has a snake and peonies.
three quarter sleeve with snake and peonies and clouds.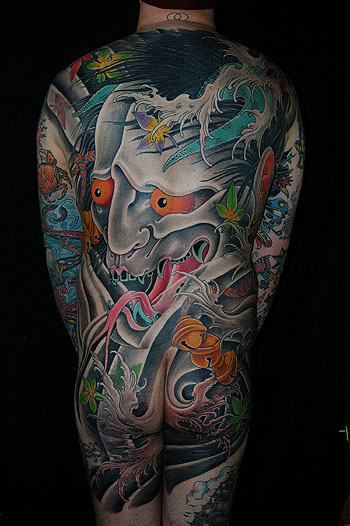 hannya..bells…maples
See more at http://www.danahelmuth.com
---